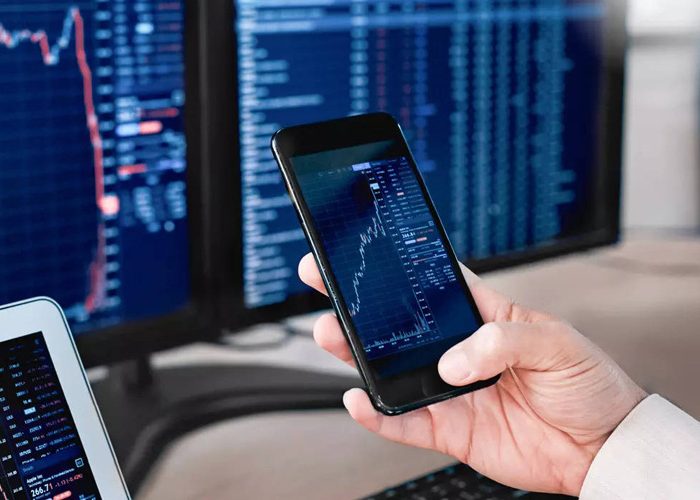 Latest News
Nifty50
India is Unlikely to Perform Better than its International Peers in the Upcoming Year
Global trading company Goldman Sachs predicted that the benchmark Nifty50 will reach 20,500 by December 2023 as we approach the new year 2023, representing a modest increase of 12 percent from current levels. The firm added that due to high valuations, India is unlikely to beat its counterparts in 2023.
We predict that the Nifty will reach 20,500 by the end of 2023, representing a price increase of 12 percent, driven by mid-teen profits growth and a small P/E compression (as India's multiples may be supported by geopolitical considerations and low foreign positioning). As GDP picks up in the second half and equity flows increase, returns are likely to be backloaded, according to the brokerage.
According to the firm, India's higher earnings growth looks to have already been factored in, and moving forward, a little decline in price-to-earnings multiples is anticipated.
The brokerage also maintains that India is still a desirable long-term location for foreign portfolio investors (FPIs), but it also noted that in 2023 there is less chance that the Indian equity markets will outperform those of their peers because the valuations appear to be high and leave little room for growth.
Due to "stronger internal fundamentals," the Indian market has performed well compared to its international peers, although valuations have become pricey, it was noted. India has outpaced China for two years in a row, and it is possible that it may do so again in the future.
Due to superior internal fundamentals, Indian equities have notably beaten the MSCI Asia ex-Japan area by 18% year to far and more than 40% in USD terms since last year, according to the brokerage, despite the adverse global macroeconomic climate.
According to GS, "as 2023 plays out, we think Indian equities are less likely to beat for the third year in a row as China and other globally cyclical North Asian markets (particularly Korea) could fare better on China reopening drivers and global recovery prospects in 2024."
India's GDP projection for FY23 was similarly reduced by Goldman Sachs, going from 6.9 percent to 5.9 percent. Due to increased borrowing prices and diminishing gains from the Covid pandemic reopening, the Indian economy, which held the title of the fastest-growing large economy in the previous fiscal year, is projected to lose its speed in 2023, according to Goldman Sachs in the report. India's GDP increased by 8.7% in 2021–2022.
The first half of growth will likely be sluggish as the reopening boost fades and domestic demand is hampered by monetary tightening. Growth is anticipated to re-accelerate in the second period as global GDP recovers, net export drag reduces, and the investment cycle strengthens, the research stated.
According to Goldman Sachs, headline retail inflation in India would drop from a projected 6.8 percent this year to 6.1 percent next year. For the past ten months, inflation has exceeded the Reserve Bank of India's tolerance limit of 6 percent, and it is expected to continue to do so in the near future.
The Reserve Bank of India will probably increase the key interest rate by 50 basis points in December as well as another 35 basis points in February to reach a terminal rate of 6.75 percent as a result of upside risks to inflation, it was stated.
GS forecasts that corporate earnings in India will increase by 15% between 2023 and 2024, about twice as fast as the region's average CAGR of 8%. Although the market trades at 22 times the projected P/E, 30 percent over the long-term average and at a high P/E premium of around 80% versus the region, it was highlighted that this higher profits growth forecast is priced in.
According to the brokerage, it is overexposed to banks, insurers, and investment cyclicals, which are financed by infotech, NBFCs, durables, and utilities.