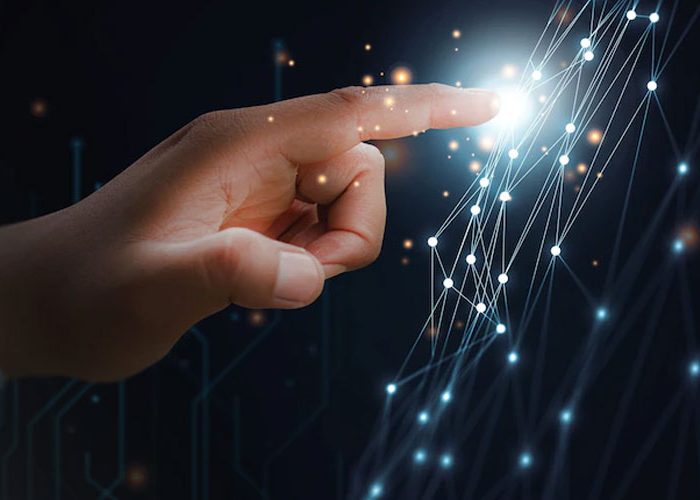 The hyper-connected world has arrived, and it is speeding up innovation and disruption. We have been repeatedly told that the internet is a "nice-to-have" and an additional growth route. The internet has become the recognized medium for growth and innovation in the modern world. Opportunities abound in this new era, waiting for those who know how to use them to their advantage. It is now up to you to decide if you're prepared for the internet now that it has been let loose on us.
The year 2022 started with a robust surge in digital payments in the first month, even as the economy is recovering from the devastating blow of Covid. According to the RBI, online transaction rates from tier 2 and tier 3 cities on private payment gateways will expand by 45.6 percent and 54.3 percent, respectively, in 2021 as per RBI. One can state with certainty that our nation is on the path to digital transformation; as an illustration, consider how easy it is to buy common household things without carrying cash or a wallet in India, where people are accustomed to making digital payments in all forms.
Although India's software sector has been here for at least 25 years, it was not responsible for the recent digital transformation of the nation. What then abruptly changed?
India's software sector has grown and changed over time. Previously, India produced software. After Covid, Reliance Jio, and demonetization, it has significantly increased its use of its own software. Applications were previously exclusively created with a global audience and Indian demands in mind (or the needs were fitted to the application written). In the current environment, they are more local and hyper-local in nature, taking into account the needs of their clients, whom one could not imagine as Indians using their own software.
Driving internet inclusion: Internet access in rural India is expanding quickly and will soon surpass that in urban areas. Today, even those living in the most isolated communities may access a high-speed, high-data internet connection for a reasonable price, which has dramatically expanded the number of people using any utility.
Market size and opportunity: With a population of 1.4 billion, there is enough room in the market for ten items that are identical, lowering the risk of startup failure. Since startups need to have the capacity to develop significantly, it is obvious that enormous markets are the only way to make the math work. The markets have investments. By concentrating on digitalization and automation standards like big data, data modeling, AI, cloud computing, and IoT, new-age tech businesses are currently staying ahead of the digitalization curve.
India is entering an advanced period in which the globe is rapidly embracing technology from the fourth industrial revolution, such as artificial intelligence. Organizations all across the nation are utilizing their potential to update their commercial strategies, find fresh opportunities for market expansion, and meet pressing societal issues. One can anticipate that a wide range of industries, including manufacturing, health, agriculture, energy, and mobility, will participate in this transformation as a result of the quick development of digital technology. This will help to build a strong ecosystem that will be a significant upward spiral.
Efficiency, openness, and, most crucially, public trust have all grown because of digital technology and the data revolution. Every new season, residents feel more in control of their better quality of life. The availability of more powerful devices, an emerging startup ecosystem, a greater appetite for innovation, and businesses realizing the value of a software-enabled business are all made possible by the advent of 5G and other emerging technologies, which are accelerating the nation's progress toward the digital revolution. Organizations have a fantastic possibility to invent something new that will help people all over the world with every technological advancement. The moment has come to make the next significant move since the future has arrived, and these are exciting times to be alive.