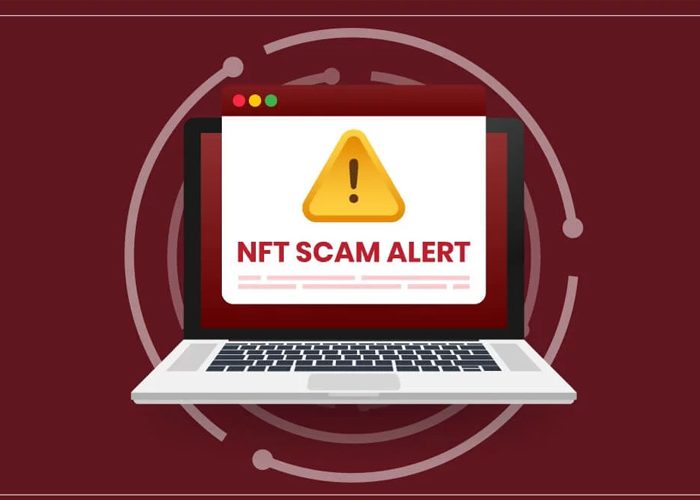 NFTs are triggering scams and thefts in India and all across the world
The past decade has witnessed several different unconventional modes of payments that are speculated to overtake traditional currencies and payment systems. With practically every minor and professional investor generating profits from digital currencies, it also paved the way for NFTs to make their mark in the decentralized market. Non-fungible tokens (NFTs) have gained significant popularity over the past decade. The volume of NFTs that are traded in the market has increased by over 50% from 2021 to 2022. Experts claim that this exceptional growth can be attributed to its distinctiveness. India has emerged as a well-established landscape that advances the growth of digital assets and NFTs. Indian businesses are rapidly adopting blockchain technology, cryptocurrencies, and NFTs to gain profits and automate various financial aspects of businesses.
Not just businesses, individual investors are investing heavily in NFTs and cryptocurrencies, despite regulatory crackdown in the country. With an increase in the conversation around crypto and NFTs, there is a growing awareness of the multiple use cases of NFTs. Gifting NFTs has now become a common ritual and this conversion from traditional gifting to virtual currency gifting has surprisingly become extremely popular despite the volatility surrounding the decentralized market. There has been a paradigm shift in terms of how gifts are perceived. There are plenty of NFTs that can be considered for gifting, but as mentioned earlier NFTs are incredibly volatile, and are also prone to thefts and scams. India is a primary example of this. The booming popularity of the NFT marketplace in India has brought forward a plethora of opportunities for scams and thefts.
India has Become a Hotbed for NFT Scams and Thefts
NFT companies based in India recorded a significant decline in NFT trading last year. NFT transactions dropped by over 70%. Experts believe it is mainly because of the rising number of scams and thefts revolving around the marketplace. As NFTs grew, reportedly, the percentage of crime also grew. Quite similar to cryptocurrencies, NFTs are being used for wash-trading, wherein both buyer and seller orchestrate records of sales to provide an impression of an NFT transaction, only to artificially inflate its prices and later sell it to individuals at a higher price. Besides this, scamming NFT art providers can copy the actual work of another creator without their own knowledge. After this, the creator is disadvantaged in the credit score usually.
The NFT boom has divided visual artists. Some consider selling NFTs as a way to exert more control over their art and find new audiences, while others say the industry is too saturated by scammers and too often rewards viral art of low quality. Unfortunately, the emergence of scams and thefts is making things even more difficult.