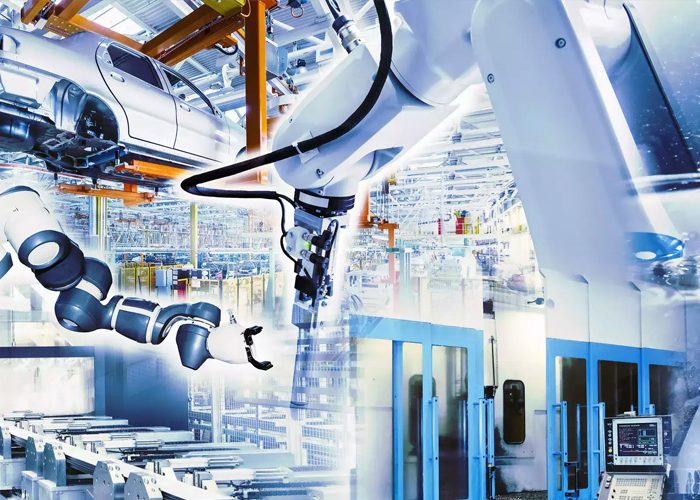 The Indian manufacturing industry will soon rise and defeat China into becoming the business capital
The Covid-19 pandemic has exposed the world to weakness, choking down the world's supply chains, food, energy, vehicles, telecom equipment, and for countless other goods. India has been one of the worst-hit countries, but the country has certainly recovered from its losses and is now emerging victorious against all odds. Indian companies have begun to re-route their sourcing and manufacturing footprints for greater reliability on national resources and reduce dependency on other countries for different parts. Currently, India stands as a country with great potential to excel as a manufacturing powerhouse. According to reports, from the years 2006 to 2012, the country's manufacturing sector's GDP has grown by over 9% per year. Besides, over the past 10 to 12 years, employment in India's manufacturing sector has increased dramatically. Now, the country's growing entrepreneurial sector will be proud to welcome the companies that are currently leaving China, to set up shop somewhere else.
Companies reigning from different industries like technology and manufacturing are apparently moving out of China to diversify their manufacturing footprint. Chinese companies have always taken advantage of its growing, sophisticated suite of technology, including electric vehicles and AI. The tech growth and development in the country have attracted several overseas companies to move their production to China. Besides, the ongoing geopolitical crisis between China and Taiwan is also one of the major triggers pushing companies out of China. The Finance Minister of India, Nirmala Sitharaman pointed out a crucial detail for India Inc. asking them the reason behind their reluctance to invest in the Indian manufacturing industry. Since a lot of companies are moving out of China, the FM says that it would be fit for India Inc. to invest at this point in time, and it might in turn inspire other overseas companies, moving out of China, to come into India.
India's Growing Manufacturing Space
Earlier, nearly one in four European companies in China have been considering shifting their investments out of the country during the Covid outbreaks. A survey that was recently conducted showed that about 23% of the businesses were thinking about moving their planned investments away from China. Mostly, a massive number of European firms were reassessing their options outside of China. And since, the country is always been on the verge of geopolitical issues, be it with Washington or Taiwan, it is driving other major businesses and companies out of its national industries.
Nevertheless, shifting high-tech manufacturing out of China will take time. The country became the world's manufacturing hotspot over the past three decades, mainly due to the existence of abundant workers and favorable local policies. But India, Thailand, Saudi Arabia, and the US offer far more reliable policies to help these companies excel in their respective positions. In a nutshell, India might be welcoming more companies from China and beat its global production dominance.