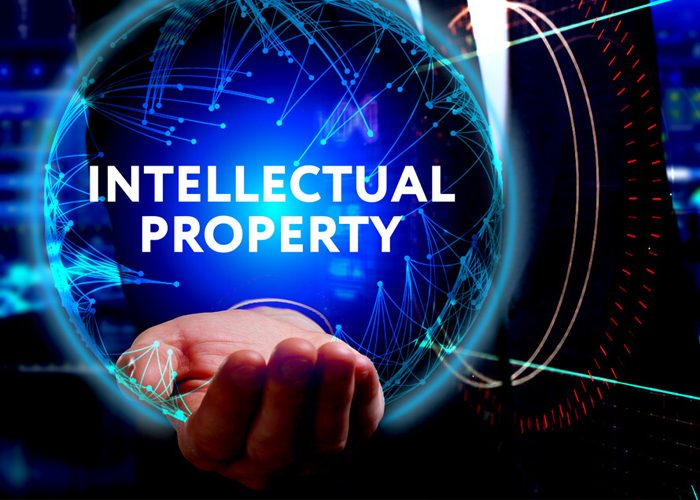 Using IP created by foreign entities is proving to be costly for India!
Intellectual property (IP) pertains to any original creation of the human intellect such as artistic, literary, technical, or scientific creation. Intellectual property rights (IPR) refer to the legal rights given to the inventor or creator to protect his invention or creation for a certain period of time. These legal rights confer an exclusive right to the inventor/creator or his assignee to fully utilize his invention/creation for a given period of time. It is a well-settled fact that IP plays a vital role in the modern economy. It has also been conclusively established that the intellectual labor associated with innovation should be given due importance so that public good emanates from it.
When a distinctly indigenous B2B brand like National Stock Exchange gets its theme song registered as a 'sound mark', the auditory version of a trademark, you know that India's intellectual property (IP) consciousness is coming of age as the world transitions from manufacturing to the knowledge economy.
But realizing the potential of its IPs will be a long, arduous road, just as it was for China. In 2008, India's northern neighbor started transforming itself from a 'wild west' of IPs engaged in low-value manufacturing, to becoming a global industrial powerhouse. It set a strategic goal of attaining high levels of creation, utilization, protection, and administration of IP rights, and in 2015 filed the highest number of IP applications. In 2019, it filed 25 times more patent applications than India and two times more than the US. In 2019, it was granted 64 lakh-plus trademarks and more than 5.5 lakh design rights, while India was granted 2.94 lakh trademarks and about 12,000 design rights, as per data from the Department of Promotion of Industry and Internal Trade.
India needs a new regime to stem the outflow of US$8.6 billion a year from using the intellectual property of foreign entities.
Understanding IP Costs
There are fees associated with the main Intellectual Property rights, particularly, Trade Marks, Patents, and Industrial Designs. There is no registration system for rights like Copyright and Trade Secrets and therefore there will be no associated costs for protection. IP rights (IPR) can be classified into industrial IPRs, marketing IPRs, and creative IPRs. Industrial IPRs stem from knowledge and research and include patents, trade secrets, technical knowledge, and industrial design. Marketing IPRs result from marketing efforts that build the value of trademarks, product design, etc. Creative IPRs include copyrights of creative products such as books, cinema, performances by artists, software, etc. As per Fortune India-CapitalLine data, India Inc. paid 'Royalty And Technical Know-How Fees' of Rs 46,447 crores in FY21 versus Rs 43,710 crores in FY20, a rise of 6.2%. This is exclusive to metal, mining, and petrochemical sectors that pay mineral royalty to the government of India.
The IT companies were among the top 10 payers of royalty and technical knowledge fees from FY19 to FY21. They paid Rs 18,234.54 crores in FY21, as per Fortune CapitalLine data. Wipro paid the most, Rs 8,360.90 crores, followed by Microsoft Corporation India, which paid Rs 5,361.8 crore. IBM India paid Rs 2,709 crore. The automobile sector is the largest employment generator in India after IT.
However, for a nation of 140 crore people, more than half of whom are young, India's contribution to global intellectual assets is way less than expected. Its rich culture of artistry, traditional knowledge of medicine, agriculture, and industries, opulent biodiversity, and geographical clusters of traditional crafts and foods, coupled with vast manpower engaged in technological pursuits, can create abundant IP for the world.